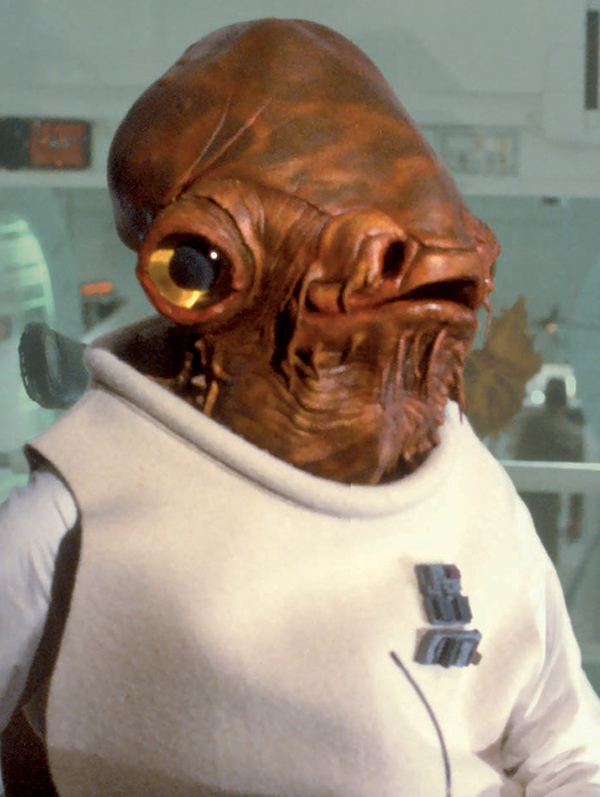 "2014 Season Tickets?..."

COLORADO VS. TORONTO
DICK'S SPORTING GOODS PARK - SATURDAY 9PM
TV: THE SCORE
THE KICKABOUT:
There are two reasons for the theme of today's "match preview" (those are very generous quotation marks). 1) We're still pretty miffed about Wednesday night in Montreal... and 2) we are giant nerds disguised in football kits. It's probably somewhere in the middle. So, with tomorrow's fixture landing on the admittedly silly "Star Wars Day" (May the 4th - get it? You do? Nerd.) we're going to fluff about a club who totally phoned it in - you know, like George Lucas during the prequels. Get that reference? Nerd.
"Hilarious" date aside (again very generous " "s) - Colorado is a fitting locale for this Star Wars themed matchup as it is equal parts Hoth and Bespin. (Heard you snort. Nerd) Maybe we are being too flippant though - apparently this match was of such utter importance that it merited resting starters and sacrificing our Canadian Championship defence for. Not feeling that? Samesies. Well, when this season ends with nothing to show and the club comes begging for your season ticket renewal, remember the words of Aquagenarian philosopher Admiral Albert Francis Ackbar... "IT'S A TRAP!"
MANUFACTURED DERBY NAME:
"The Cloud City Classic"
PLAYERS TO WATCH:
COLORADO: Deshorn Brown, Atiba Harris, Jamie Smith
TORONTO: Joe Bendik, Robert Earnshaw, Matias Laba
THE ODDS:
- 2013 ending with Ewok celebration song and dance: 100-1
- Reds managing to "stay on target" this year: 10-1
- Squad needing another "Death Starring" : EVENS
WHO ARE YA?
Despite the nerdosity and overall geekgineering of this post, the six titles of the Star Wars back catalog are actually a fair barometer of TFC's six full seasons. Like so...
- "A NEW HOPE": A plucky, rebellious club bringing football freedom to Torontonians.
- "THE EMPIRE STRIKES BACK": TFC's rulers, drunk on success, do battle on supporters' wallets.
- "RETURN OF THE JEDI": The local boy (De Ro) uses his powers for good. Some say he met an unfair end like Boba Fett - others say he was Greedo.
- "THE PHANTOM MENACE": Wiley new coach Preki claims his authority is being destroyed by dark and secretive power known as "Canadian Guys".
- "ATTACK OF THE CLONES": New powers from another world (Holland) attempt to clone TFC into the shape of another club. Went as well as the film.
- "REVENGE OF THE SITH": Emerging from the shadows - the true power reveals himself and takes complete control.
"Siths' may be slang for shorts.
POST-MATCH HEADLINE:
"AND I THOUGHT TFC SMELLED BAD............... ON THE OUTSIDE"
And... since we couldn't find the dubstep version of the Ewok Celebration Song (Yub nub wub wub wub-wub-wub-wub) here is something from that wretched hive of scum and villainy not named Stade Saputo...
Nerd.