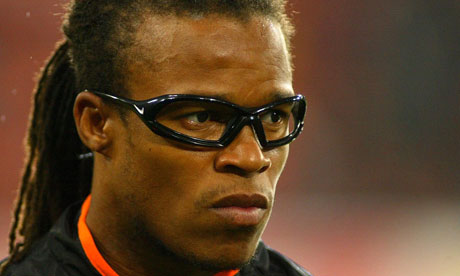 Long-time Cochrane target

After emerging from underneath a bus, Aron Winter last week decided to speak out against his detractors within the current TFC management in a blunt interview with Sportsnet. Firing a few broadsides and throwing down a few gauntlets towards Paul Mariner and Earl Cochrane, the usually serene Dutchman said his piece. However, as we know from his time as TFC manager, Winter has the tendency to be a bit wordy in interviews and not all of his spectacular claims made it into this interview...
11. After losing his job at Toronto FC, he spent hours wandering aimlessly around Ajax, Ontario
10. Despite popular belief, Miguel Aceval had been scouted thoroughly in the Chilean Federal Prison SuperLiga before joining TFC
9. Bob de Klerk is a massive fraud... He's actually 1/8th Belgian!!!
8. Javier Martina was a mole for the Dutch Secret Police
7. "Eddy Viator is finest defender in the modern era"
6. The ban on players wearing flip-flops was simply to avoid Ty Harden being teased by teammates over his sixth toe
5. His comments were always being lost in translation: usual post-match "T'is a pity" was actually "That was shitty"
4. Earl Cochrane threatened to kidnap and imprison Edgar Davids if Winter didn't resign from position with club
3. After being released from TFC, winger Mikael Yourassowsky gave up on his football career to concentrate on his first love - Supervillainry and the construction of giant lasers
2. Constantly found Danny Koevermans high on pancake batter in illegal Chinatown-area "Settlers of Catan" dens
1. Before leaving BMO Field for the last time he cut off the legs on all of Paul Mariner's trousers