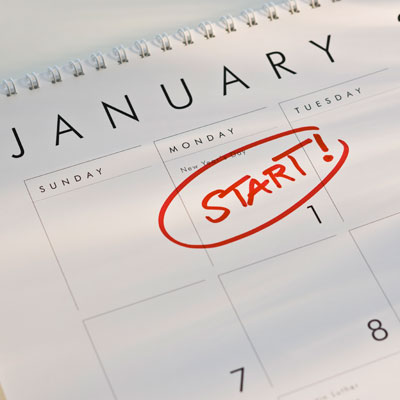 Sadly, that calendar is from 2007

Stockings have been unhung from the chimney with little care. That "handsome" sweater your aunt gave you is tossed in a ball deep, deep in your closet. The tin of Quality Street chocolates is now little more than a Quality Cul-de-Sac inhabited only by the chewy toffees that no one wants. Yes, Christmas is over - get used to it.



With the season of carefully kept gift receipts now a bloated, gravy-stained memory, we can look ahead to the new year - 2014! No, still nothing on the flying car or monkey-butler fronts but a year that more Toronto FC supporters than usual look towards with hope of some reasonable success.



Two Tims and a Kiwi have been doing some seemingly decent work so far, re-tooling the woeful 2013 TFC model but much will have to click into place before the parade route is mapped out. While football is at its core an expression of teamwork leading to overall success, it is also an environment where individual skills can add to the sum of a team's parts.



TFC has often been a club where individual skills are wasted amongst inferior teammates or relied upon too heavily to overcome said weaknesses. Going into 2014 however, individual improvements will need to take place if the greater good - the club as a unit - is to succeed. We take a look at the areas we think each current Red needs to resolve to improve before being replaced by a monkey-midfielder.





GOALKEEPERS:




JOE BENDIK:

Ball distribution. The one area we feel that rival Stefan Frei was much better at. Stop relying on the "close your eyes and boot it hard" theory and look for options. Also... stick with the all-green "Super Pickle" kit please and thank you.

CHRIS KONOPKA:

Work on your sitting and hearty clapping from the bench. If Frei couldn't dislodge Bendik, Konopka's appearances should be limited to Canadian Cup Semis and the mid-season friendly against (insert multiculturally appealing club here)

QUILLAN ROBERTS:

Get your ass out on loan.

DEFENDERS:

GALE AGBOSSOUMONDE:

Learn to look around. While "Boss" has all the physical tools to be a strong centreback, no keeper wants a bull in a china shop in front of them.

MARK BLOOM:

Don't stop embracing the runs down the wing and effective crosses - but - remember the primary job is to defend. Takes a lot of hustle on every play to be that kind of fullback. Also... pray they sign a better RB - you don't want to be the next TFC goat.

STEVEN CALDWELL:

Old dogs and new tricks. Not too much more Caldwell can be expected to add to his toolbag except maybe a calming influence as captain with the expected influx of "big personalities" into the dressing room.

RICHARD ECKERSLEY:

Have suitcases packed at all times.

JONAS ELMER:

Umm... promise to show us something? There was every opportunity on Elmer's arrival to steal Ashtone Morgan's job and he couldn't. The great Swiss unknown could flatter by being a steady defender if nothing else.

DONEIL HENRY:

Be a sponge. With a solid veteran next to him, Henry should emulate all of Caldwell's work ethic and character in the back. If he can eliminate his appetite for red cards he will already be a markedly improved version of himself.

ASHTONE MORGAN:

Watch 2012 tapes everyday. Last year was meant to be his MLS coming-out party and it fizzled. Must find a way to reclaim the burgeoning dynamism of the two-way fullback we saw in the past. The end of the line could be nigh if he doesn't find it.

JUSTIN MORROW:

Remember. The backline is his oyster. If Morrow can simply come in and repeat the form he had in the first half of 2013 at San Jose he will likely lock down a starter's role.

RYAN RICHTER:

Come to terms that there is no shame playing in MLS Reserve matches. Also... ignore the groans from fans.

MIDFIELDERS:

KYLE BEKKER:

Light a fire under his ass. While it might just be his personality, the young Canadian needs to look urgent out there. While his time was limited, Bekker needs to grab the bull by the horns every minute in 2014 or will no longer find himself a "young" prospect but rather a twenty-something reserve.

DWAYNE DE ROSARIO*:

The * is due to his yet to be signed but shocked if he doesn't nature.

New Year's resolution? Embrace veteranhood. It may take a giant gulp of pride swallowing for De Ro but the only way his prodigal return is successful is if he accepts his role as elder statesman and the reduced playing time and supporting role that entails.

JEREMY HALL:

Stay sharp on the bench and be a pain the ass. The additions to TFC's midfield, particularly in the DM role will likely see Hall's minutes drop. If he can take on the role of late-match bruiser that was occupied by Darel Russell last year then he can carve himself a niche.

JACKSON:

Help a Laba out. If Jackson can make the DM role his successfully, his biggest gift to the club may be freeing the talents of Matias Laba to play in the centre of the pitch where his delicious passing can be enjoyed by the attackers. Also... don't fight with teammates.

MATIAS LABA:

Embrace the stardom. While rumoured big-name DP's are still "on the way", Laba can make this "his team". Easily the most talented footballer on TFC, Laba should desire the ball on every attack and make sure everyone around him knows he's "the man" to get that ball onto the big-name's boot.

REGGIE LAMBE:

If he manages to make it out of pre-season he needs to learn to play at 100% every time he is on the pitch. There is no value in a "1-in-6" player who only plays every now and again. Also... thanks for the puns.

JONATHAN OSORIO:

Continued confidence. The noticeable thing about Osorio in 2013 is that he always looked like he knew he belonged. He had poise that most rookies don't but got his chance because TFC's midfield was paper-thin. With additions comes competition and Osorio can't rest on his laurels if he wants to continue being noticed.

ALVARO REY:

Steak with his sizzle. He's got step-overs, dramatic flops and flourished celebrations up Los Wazoo. He needs numbers to match. The flair is fun and all but Rey will be expected to deliver some solid assist numbers at the very least. If he does not, his $200K + salary will put him squarely in the GoatZone.

FORWARDS:

BRIGHT DIKE:

Embrace the "Carnage". Ryan Nelsen's bestowed moniker of "Carnage" to Dike is rather apt. The crash-and-bang forward could become a very useful foil to the smaller, finesse stylings of strike partners Gilberto and Something-Something Defoe. Work on a little better touch and Dike could find himself a Dichio-darling on the terraces.

GILBERTO:

Consistency. It's really the one thing all previous strikers at TFC have lacked. Whether it be through injury, bad form or just plain crapulence, Gilberto's predecessors have set the bar ankle-low and all the Brazilian needs to do to exceed it is be a steady threat.

EMERY WELSHMAN:

Patience and dedication. If Welshman thought minutes were hard to come by last year, 2014 could be worse. With potentially 3-4 established forwards in front of him, he may need to attach fireworks to his shorts to get noticed. A loan spell would be best before his career is permanently stalled at this level.

ANDREW WIEDEMAN: Pray for rain. The Precipitation-Lothario and his knack for scoring only in showers (weather not bathroom. Pervs) is back for another kick at the can. Does anyone else get the feeling he is a rich kid who plays "sakker" just for a hobby and shiggles?

MANAGER:

RYAN NELSEN:

The courage to let the stars shine. If the squad does indeed have proven "playoff-contention" quality (it doesn't yet) then Nelsen must not rely on blunt-force football to grind out points. Are they ready for tiki-taka? Nope. But, if Nelsen doesn't find a way to promote goal-scoring football and a fair amount of wins with it, he probably won't see the end of this TFC New Year.