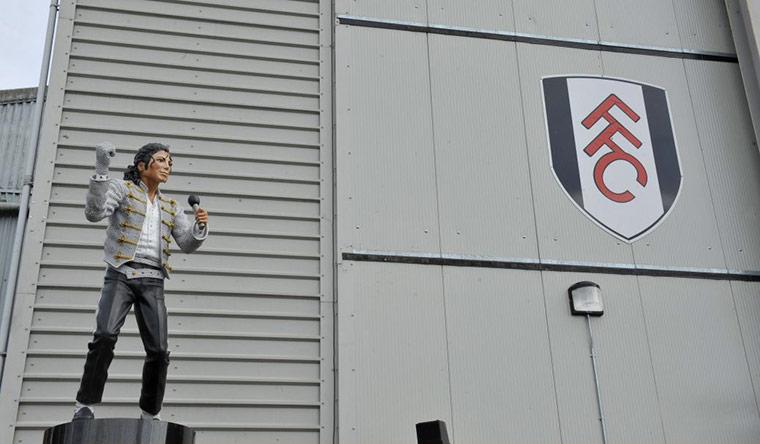 Jackson... during spell at Fulham.

WARNING: This is "Bad"

Firstly, a hearty Bloggers Union thanks to Tim Bezbatchenko and the gang for re-stocking the pun shelves in the TFC larder. Man cannot live on Lambe alone.

"Shamone!" The MLS trade window had barely creaked open before T-Bez decided he "Wanna Be Startin' Something". As is the annual off-season tradition round these parts, TFC swung a deal with FC Dallas, ("Remember the Time" with Hassli, de Guzman etc?) this time landing Brazilian midfielder/defender Jackson. Crotch grab!

Wanting to disprove to fans early that "They Don't Care About Us", The Reds swapped a conditional 2015 2nd Round SuperDraft Pick and some of that jumbo pile of allocation money they have. It's in the BMO Field closet next to the Elephant Man's bones and Macaulay Culkin. "You Are Not Alone" in thinking this isn't a "Thrilller" of a trade but Jackson is actually a very MLS-competent player with just under 100 appearances to his name in the league. And they got him for peanuts. Moonwalk!

Whether the 25-year old Jackson turns out to be a starter or at worst high-quality depth, it is a positive to see TFC making sober moves so early in the window. Now we must just implore T-Bez and the gang... "Don't Stop 'Til You Get Enough"!

In other non-Jackson news today, unconfirmed word is that Robert Earnshaw has declined TFC's offer to re-sign and plans to "Beat It" to another MLS side. Surely some club is looking for a striker who hibernates between May and September. "Shamone!"
 

And... We planned to have a little dance but couldn't think of an artist to feature. Oh well, Earnshaw is Welsh and so is this macho piece of rarebit...