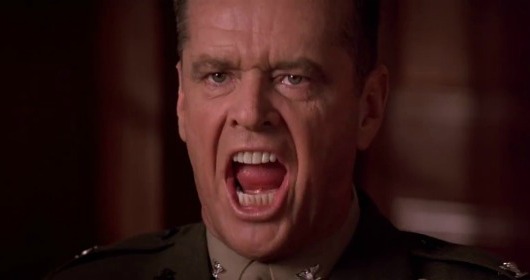 Honestly... we CAN handle some strikers.

A SPORTING DISPLAY
Toronto FC continued their "preparation" for the regular season today with a scrimmage against home opener opponents Sporting KC down in the tropical wilds of Central Florida. On paper, the 3-3 result doesn't seem like the worst thing in the world but considering that only four of the starting eleven are actually signed to the club probably says much about how far along things are. Today's Reds were too distant from a real version of the team to be happy or sad about the state of things but at the very least.... they managed to score a few goals. The fact that the goals came from two unsigned youngsters (Ashton Bennett (2) and Jonathan Osorio) is best left unsaid.
ANOTHER DAY, ANOTHER TRIAL
It wouldn't be a day at TFC camp without another trialist that isn't a striker joining the club. The latest body to join Camp Shining Light (for at least a few days) is San Jose Earthquakes cast-off Jake "Horton Hears a" Hustedt. Guess what guys? He's a defender! You're downright flabbergasted aren't you?
#TFC training update: defender Jake Hustedt has been added to the preseason squad on trial. #TFClive
— Toronto FC (@torontofc) February 20, 2013
So another day passes in TFC's quest to avoid signing anyone who can score a goal while collecting trialists Panini Sticker-stylee. Who knows, maybe things really are going on behind the scenes (Yes, let's say that while rocking in a corner) but TFC must have taken an Extra Strength Tylenol because it seems like Payne has disappeared. The President who was a quote machine since November has not been heard of much lately while Earl Cochrane speaks to the media, Fran O'Leary manages the team and Jimmy Brennan's pals are stopping by to go on trial. Here's hoping Kevin Payne is busy somewhere getting those strikers and wingers signed and not in Brazil on a scouting trip with Mo Johnston. Culture change etc. TBA