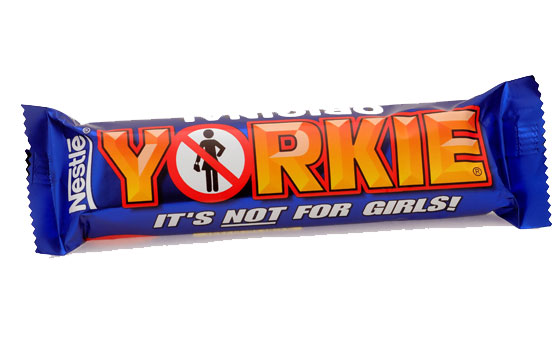 What did you expect, a tiny dog?
D.C. UNITED VS. TORONTO
RFK STADIUM
For those who have been attending TFC matches since 2007, you have probably noticed that the usual intrusive in-stadium product placements and audio-visually grating promotions have been ramped up to a maniacally ear-splitting level this year. Club management theory (thanks for the questionnaire about your corporate partners by the way - time well spent) seems to be "One second of silence is one second of promotional opportunity wasted". It is bordering on sociopathic.

However, The Yorkies' website is nothing if not a money-making juggernaut and we have to admit being a little envious of the green. So, since TFC are on the road we will pick up the Mad Men slack tonight with a little shameless shilling. Refresh the page at will... every click pays!


FIRST HALF: Brought to you by COLT .45 MALT LIQUOR "Let's Get this Party Started"

KICK OFF: Presented by the SCOTTISH TOURISM BOARD "Scotland, Someone's Always Kickin' Off": It's a beautiful summer night at the rapidly decaying yet MLS trophy-laden RFK Stadium. Can't help but feel it needs a corporate sponsor name

2' - Jeremy Brockie making his final TFC appearance (for now) before heading back to Wellington Phoenix. His departure paid in part by AIR NEW ZEALAND "One-way Tickets to New Zealand. We said One-Way Jeremy."

5' - Bobby Convey fires a set piece way wide of Bill Hamid's goal. Proceeds from his set piece support the CANADIAN OLYMPIC ARCHERY ASSOCIATION "On Target Every Four Years"

7' - Dwayne De Rosario attempts a spectacular bicycle kick brought to you by MONEY MART "Cashing Cheques 7 Days a Week"

10' -

GOAL:

D.C. United:

De Ro with an absolute screamer from 30 yards out. Promotional consideration for this goal paid for by

SCARBOROUGH DIVORCE LAWYERS "You'll Be Better Off Without Them!"

D.C. UNITED 1 - TORONTO 0

15' - Reggie Lambe dispossessed badly in midfield. CANADIAN PORK COMMISSION "So much better than Lambe"

24' - Joe Bendik forced into a big save off Nick DeLeon shot. If Joe Bendik had been wearing his all-green kit then the save would have been brought to you by the good people at BICK'S PICKLES "Dill With It."

28' - Andrew Wiedeman close to making it level but shot misses by a couple of feet. That was tonight's STARBUCKS Extra Shot of The Night "Starbucks and TFC, making you pay so much for so little"

34' -

SUB:

Darel Russel comes on for Jonathan Osorio who is possibly ill. Brought to you by

THE CNE CRONUT BURGER "What Did You Really Expect?"

42' - The 42nd Minute brought to you by TSN "Change the channel, we're probably talking about hockey"

45' - De Ro forcing yet another big save as the half comes to an end. Player walk-off brought to you by 'TIME TO SETTLE' INTERNET DATING "Get Used To It"


HALFTIME:

Brought to you by WHISKEY
"Mmmmm... Tastes like Forgetting. Whiskey"


D.C. UNITED 1 - TORONTO 0






SECOND HALF:

Brought to you by GIN "Making Underwear Vanish Since 1705"
45' - Second half back up and running. Don't forget to stay tuned for match highlights brought to you by HILROY DAY PLANNERS "Now Available in new 5 Year Format!"
55' -

SUB:

Robert Earnshaw in for Andrew Wiedeman. Earnshaw's entrance furnished by DODGE CARAVAN "Driving soccer moms and screaming children to an empty BMO Field for years to come. Dodge."
58' - Former Red Luis Silva down after a hard tackle. This hard tackle reminds you that TORONTO ARGONAUTS ticket flex packs now on sale!
60' -

GOAL:

Toronto - Bobby Convey gets on the end of a Lambe cross. Goal brought to you by THE CANADIAN ASSOCIATION FOR RELIGIOUS APPRECIATION "Miracles can happen. God - ask for him by name"


D.C. UNITED 1 - TORONTO 1


70' - Doneil Henry's frantic defending brought to you by the TORONTO ZOO "Come see a clumsy Giraffe run around - samesies!"
77' - Toronto FC defensive shell proudly presented by PETSMART "Your Turtle Superstore!"
80' - Robert Earnshaw's 2013 performance sponsored by FLIGHT CENTRE'S 'MARCH BREAK EARLY BIRD SALE' "Because who wants to do anything after March?"
83' - TFC do nothing with free kick opportunity on cusp of D.C. box. This missed opportunity brought to you by DEPENDS UNDERGARMENTS "The freedom to sh*t your pants anytime, anywhere. Depends."
88' -

SUB:

Alvaro Rey on for Bobby Convey. Substitution brought to you by CARAMILK "Unlock the Secret of TFC's Transfer Window Mystery!"
90'+ - Extra Time brought to you by NYQUIL. "Make your own damn joke... NyQuil"



FULL TIME:

Sponsored by WINNERS
"Brand Name Fashions and Irony"


D.C. UNITED 1 - TORONTO 1





THE FRANK'S RED HOT PLAYER RATINGS:
"We Put this Sh*t Out Every Match"
Joe Bendik 6.5 / Richard Eckersley 6.5 / Steven Caldwell 6 / Doneil Henry 6.5 / Ashtone Morgan 6 / Reggie Lambe 6.5 / Jeremy Hall 5.5 / Jonathan Osorio 5 (Darel Russell 5 ) / Bobby Convey 6.5 (Alvaro Rey N/A) / Jeremy Brockie 5 / Andrew Wiedeman 6 (Robert Earnshaw 5 )



THE YORKIES' OLD SPICE TFC MAN OF THE MATCH:

"This Guy Didn't Stink"
Doneil Henry



CALGON presents THE BATH:

"Calgon... Take Me Away"
What can be said about this match? Except "entirely likely". Kevin Payne's former and current clubs looking equally useless and ending up in a stalemate. Both sides scrappy in defence and disjointed in attack, so all in all, a fair result.

Much talk in both camps about "playing for next year" and "building for 2014" but as it stands now, you can't expect much to be different for either side a year from now without rapid change. Not the finest night for Mr. Payne's resume.


Now as part of our corporate shilling we're going for a smooth COLT .45!!!
Damn small print.