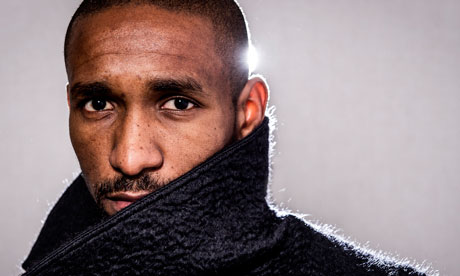 Winter is comin'
He's back! Our l'il lord and saviour Jermain Defoe has returned from the nightmarish hell that was re-habbing a devastatingly injured groin... or something. Whatever. With Canada's apparent Third World medical facilities, Defoe has spent much of the summer back in England doing his best to prepare for a playoff push and #goals... or something. Whatever. Either way, the bloody big deal himself has prodigal-returned to Toronto where he will be happy to luxuriate in the many pleasures he missed while away...
11. Coming home to any of his three houses
10. Playing FIFA15 on his giant screen TV - transferring himself to all of the Premier League clubs
9. Catching up on the hilarious sitcom "The 2014 Toronto Mayoral Election"
7. Toronto's thriving multicultural lady community
6. Late-night Skype sessions with Harry Redknapp
5. The top-notch service of his butler Mark Bloom
3. The fine staff in the British Airways First Class Departure Lounge at Pearson International
2. Cozy Scrabble nights at Drake's place
1. How spring turns to summer; summer turns to autumn; and autumn turn into the January Transfer Window