C'mon you Reds... and Blues... and Checkerboards!
What can we say - we'll take any pun too far just to have an excuse to put an old NASL shield up. However, Toronto did indeed meet a Croatian side today - and not just any Croatian side - THE Croatian side in the form of UEFA stalwarts Dinamo Zagreb. Today's friendly marked the end of TFC's Turkish triumvirate versus Balkan opponents and hopes were high after good results against two Serb sides.
 
As with all of the match reports from Turkey, we rely on text info coming down the wire like an Old West morse code operator so details are often few and far between. But, since you're here we thought we'd sprinkle some fun (or not) facts about Croatia into the mix. Enjoy Dinamo Zagreb vs. Toronto FC... and learning about the "Jewel of the Adriatic". If this site is anything - it's an educational resource! For instance... did you know part of Croatia's Adriatic peninsula is called the "Dalmatian Coast"? Woof!
 
TORONTO FC 1st Half Line-up: Stefan Frei, Demetrius Omphroy, Doneil Henry, Ty Harden, Kevin Westmaas, King Osei Gyan, Elbekay Bouchiba, Oscar Cordon, Javier Martina, Nick Soolsma, Maicon Santos
DINAMO ZAGREB 1st Half Line-up: Sadly, not a Dalmatian in sight
 
1' - Dinamo Zagreb kick-off, wonder if Croat Prime Minister Jadranka Kosor is watching?
2' - GOAL: Who's not watching? TFC's defence. The Harden-Henry connection bumble badly allowing Dinamo to punch home an early goal. DINAMO ZAGREB 1 - TORONTO FC 0
5' - Dinamo joining together passes like when Croatia joined the Hapsburg Empire in 1527 AD!
8' - GOAL: Collapsing much like the aforementioned Empire is TFC's defence. The hard-luck duo in the middle fail to clear and the Dalmatianless Dinamo strike force find their spots... and the net. DINAMO ZAGREB 2 - TORONTO FC 0
10' - Preki leftover/ immobility aficionado Ty Harden being eaten up by Dinamo attackers
15' - Toronto defence covering less of Dinamo than water does over the entire Croatian landscape... 1.09% to be exact
21' - Only signs of offensive output for TFC coming from trialists Soolsma and Martina who are switching wings much like when Croatia switched to a kingdom under King Tomislav in 925 AD
28' - Soolsma making a nuisance of himself and sets up Maicon Santos but the finish is weak
35' - Soolsma is playing hard for a contract and forces a good save with a blast from a distance shorter than Croatia's 56,594 square kilometre land mass
41' - RED CARD: Dinamo gets a bit snappy, like an angry Dalmatian, and gets a random Croat sent-off. Due to friendly rules, they are allowed to replace him and keep 101... we mean 11 men on the pitch
44' - Half ends quietly, not unlike the 9th Century Christianization of the Croats
 
HALF TIME: DINAMO ZABGREB 2 - TORONTO FC 0
 
TORONTO FC 2nd Half Line-up: Stefan Frei, Eddy Sidra, Nana Attakora, Chris Hunter, Kevin Westmaas, Nick LaBrocca, Matt Stinson, Nathan Sturgis, Jacob Peterson, Joao Plata, Gianluca Zavarise
DINAMO ZAGREB 2nd Half Line-up: Still no Dalmatians... nor Hapsburgs
 
46' - TFC try to crowd players in the Dinamo box, similar to Croatia's population density of 81 persons per square km
47' - GOAL: It works! Jacob Peterson zips down the wing and drives in a low cross which Gianluca Zavarise holds and spins on, banging it into the net. Zavarisian Spin-O-Rama! DINAMO ZAGREB 2 - TORONTO FC 1
55' - Dinamo playing a counter attacking game much like they had to counter threats to their language from the Austro-Hungarian 18th Century influence
56' - Zavarise passes nicely to Plata who almost chips one over the Dinamo keeper
59' - RED CARD: Once Dinamo realized that they can't lose a man with red cards they have been throwing around tackles with abandon. Should be down to 9 men. Still at 11
61' - Zavarise free kick blocked, Nick LaBrocca hits rebound over the net... learns something about Croatian tax reforms in the post-Yugoslav era
65' - LaBrocca feeds Peterson who also chips the ball high over the Dinamo cross bar. Rumours of the pair missing Chad Barrett's striking style unproven
70' - Stefan Frei standing strong in goal like the maritime ramparts of Dubrovnik's Old Town
75' - TFC controlling the play but failing to find a through ball. Dinamo holding on like they are defending a draw. Or tie. Croats claim to have invented the necktie via the modern cravat
77' - RED CARD: Toronto's Gianluca Zavarise makes it 2-1 in red cards with a high kung-fu style challenge. He's off and replaced by TFC Academy prospect Keith "Booyah" Makubuya
81' - PENALTY: Matt Stinson brings down a Dinamo attacker like Tito's partisans brought down Nazi occupiers during World War II. GOAL on penalty kick. DINAMO ZAGREB 3 - TORONTO FC 1
89' - Game quietly petering out like the last days of the Croatian-Hungarian Union of the 14th Century.
 
FULL TIME: DINAMO ZAGREB 3 - TORONTO FC 1
 
So there you have it, the end of Toronto's Turkish-based friendlies against their Balkan cousins (not Cousin Balki from Perfect Strangers). TFC will head home Cold Turkey on Saturday with a respectable 1-1-1 record and some quality trialist performances to boot. With many holes still to fill, the next stage of camp may be even more interesting. Much like Croatian history and geography.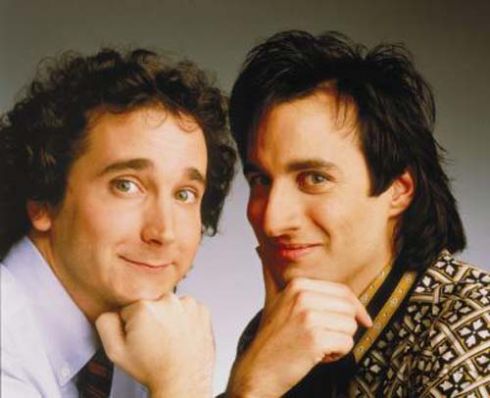 Balki opposition.