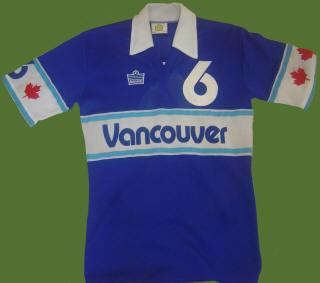 Be sure to stay for the post-match disco!

We're just over 5 days away from the first All-Canadian match in Major League Soccer. After being the sole recipients of anti-Canuck sentiment from MLS-South since 2007, our West Coast cousins Vancouver Whitecaps join the party this week, hosting TFC at Empire Stadium. We're calling the match "The Great Canadian Bagel" Derby since there's footy on the outside (BC and Ontario) and a whole lotta nothing in the middle. Whitecaps have a long history in North American football but it's been a while since they've been in the top loop and their fancy front office has had to promote the team and league creatively to new fans...
 
11. "It's like the Winter Olympics - with more kicking!"
 
10. "First 1000 fans become honourary Nash Brothers!"
 
9. "Picture SoccerBowl '79 - just less handlebar moustaches"
 
8. "4 out of 5 Sasquatch agree - soccer better than hockey"
 
7. "Finally a place to use the word "wanker" in public!"
 
6. "If you like English Premier League action, you're gonna love... you're gonna like... um, ok... you're gonna tolerate MLS Soccer!"
 
5. "Let's kick Toronto in the ball!"
 
4. "Hot! Check out sexy goalkeeper/ adult film star Joe Cannon!"
 
3. "It'll be a real Lenar-Doozy!"
 
2. "Support us... or we're moving to Memphis"
 
1. "Puff, puff, pass... score!"