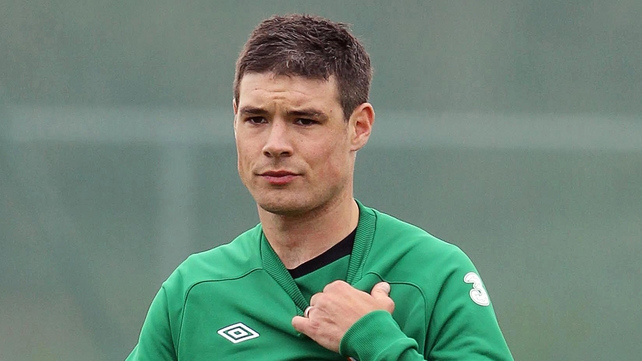 By the scruff of the neck...

Well not exactly "the bossman" TFC supporters may have expected but an intriguing signing nonetheless. After the disappointment of being stymied in their quest to land Olof Mellberg a couple of weeks back, The Reds had to look elsewhere for a Don Garber Approved (TM) defender and instead landed young Irish International Darren O'Dea. While not in the same pedigree as Mellberg, O'Dea is a capable centreback who should fit well into Paul Mariner's style.
The 25-year old Dubliner is best known for his time with Celtic but has spent the last few seasons on loans in the English Championship - a very good litmus for life in MLS. A brief loan to Reading in 2009 was followed in subsequent seasons by stretches with Ipswich Town and most recently Leeds. O'Dea has his share of detractors who see him as a bit weak with the footwork and sometimes calamitous in tackles but he should offer an improvement over current options in the Toronto backline. Despite his inconsistent club performances however, O'Dea has performed well with Ireland and was voted Young Irish Player of the Year for 2012.
O'Dea may not be the "world-class CB" that many supporters were holding their breath for but with the opportunity to play regularly and lead a young defence, he could be dependable and solid. After a six-year search for a centreback, perhaps that is the best we can hope for.
Garber said no to our Big Boss Man