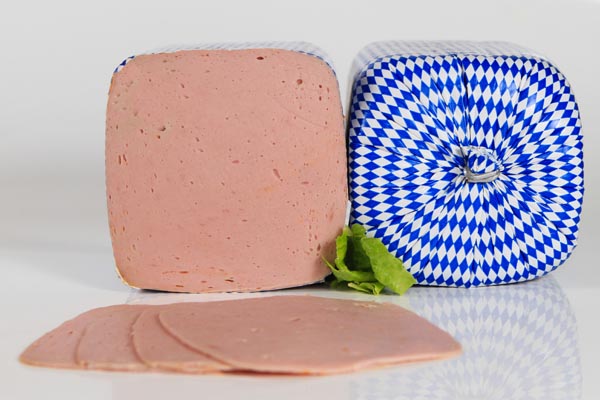 Mock away!
The MLS SuperDraft is upon us! It used to just be the MLS Draft but then it flew around the world really fast and turned back time to save its girlfriend from an earthquake (Not Frank Yallop) and then people started calling it SuperDraft. Okay?
One of the favourite pastimes for North American football writers is to try and attempt a series of mock drafts. Unlike its cousin the mock chicken loaf, the mock draft is basically a fairly educated guessing game in an attempt to predict the draft order. These are the same people who undoubtedly searched for their Christmas presents in November. Also unlike its cousin, the aforementioned loaf of poultryish meat - it makes for a terrible sandwich. Actually they are quite alike on that one. Seriously are you a fake chicken or a fake loaf? Or both? Make up your mind faux-logne!
Anyhoo, we will leave actual mock drafting to those much more into it than us (you're shocked, we know) but instead take a look at our local club, those wacky Tee Eff Cee's and their "interesting" draftee history. Much like the genuine mock drafters (mockists? mockasins?) we may just have to take our best educated guess as to where these former "stars of the future" have ended up.
2007
# 1 - MAURICE EDU:

From TFC to Rangers to Stoke City. The most reliable supplier of grass since I left my Scarborough high school.
# 10 - ANDREW BOYENS:

The Kiwi defensive juggernaut and World Cup Hero*. Has been texting Ryan Nelsen for 7 days straight. (*not actual "Hero" but was there)
# 27 - RICHARD ASANTE:

Drafted by TFC, moved to Toronto Lynx, Italia Shooters and finally Portugal FC. A Mississauga Eagles FC contract away from completing Tour of GTA.
# 40 - JEFFREY GONSALVES:

A forward so highly touted that no one knew a thing about him. That's so underground! Keep it real. Named after "The Jeffrey" (Gotta get back to Scarborough.)
2008
# 9 - JULIUS JAMES:

Built like a monster - Frankensteinish mobility. Developed decently in MLS though recently with Crew. Still trying to sue Orange Julius and Dr. J in a class action for no good reason.
# 10 - PAT PHELAN:

Trade to Revs robbed us of awesome "Are You Phelan It?" tifo. Most recently with SJK of Finland who likely signed him in the hopes that he was a Viking or Conan O'Brien.
# 28 - BRIAN EDWARDS:

The eternally shell-shocked eyes of Brian Edwards were always very "Full Metal Jacket". Last played in Sweden - seen staring wide-eyed at IKEA instructions.
# 30 - MIKE ZAHER:

Rights traded to D.C. United and has steadily drifted down to Rochester (Still Raging?) Rhinos where he bemoans the death of the Toronto-Rochester Ferry service woefully
# 35 - JOSEPH LAPIRA:

The rocket to MLS stardom saw Lapira end up with United Sikkim FC of India's I-League which is possibly an optometrist house league. Shockingly Lapira actually has one lone cap for the Republic of Ireland in 2007! We're thinking he went with the potato curry.
2009
# 2 - SAM CRONIN:

Despite being picked over MLS defensive superstar Omar Gonzalez, Cronin endeared himself to TFC supporters. Lost at sea in the Great Preki Cull of 2010. Showed more character after the infamous New York Massacre than the guy masquerading as captain. The one that got away.
# 4 – O'BRIAN WHITE:

Drafted this high through misguided "hometown" marketing. Was damaged goods from the start and even when fit was quick as molasses. Career ended sadly by the most ironic of health injuries for a prospective Jamaican international – blood clot.
# 13 – STEFAN FREI:

Arguably the best pick in Mo "Master of the Draft" Johnston's TFC career. "The Goalblerone" is one of the few TFC picks... you know... who is still here.
# 34 – MIKE GRELLA:

Playing for TFC was so alluring that Grella got on the first plane to England without a contract with a club. Currently at Scunthorpe which is awesome because I got to write Scunthorpe.
# 39 - KYLE HALL:

Rumours that this mystery man re-invented himself as Tally Hall, Freddy Hall, Jeremy Hall or Arsenio Hall have all been unproven. Or have they Jeremy? Makes you say "Hmmmm".
2010
# 24 – ZACHARY HEROLD:

Sad tale of poor drafting and a kid who ended up losing his career to a dodgy ticker. Hopefully run-ins with the law are past him and he can join that Ziggy Marley tribute band.
# 53 – JOSEPH NANE:

Spent the first part of TFC career being called Nane Joseph before being corrected to Joseph Nane. Or was it Nane Joseph Nane? Meh – Colorado's problem.
2011
# 26 – DEMETRIUS OMPHROY:

A legend in his own mind. Still more famous for a YouTube video over any footballing accomplishments, the American-Panamanian has re-invented himself as an American-Panamanian-Filipino international. Up The Azkals!
# 43 – MATT GOLD:

The leading candidate to go on TFC's "Guys Who Were Orange Wall of Honour". Seriously, like a tangerine in shorts. Found way to San Antonio Scorpions where he has been learning sexy football from teammate Kevin Harmse.
# 44 – EFRAIN BURGOS JR.:

Spent a year trying to get a work permit to play here only to end up with 2 appearances. Robbed fans of tongue-twisting "Junior Bacon CheeseBurgos" nickname. Selfish.
# 49 – JOAO PLATA:

Was on the cusp of being one of the all-time great SuperDraft steals. Until defenders started putting their hands on his head while he ran Three Stooges style. Does he play for TFC? Does he play for LDU Quito? Just like Webster – a tiny orphan.
2012
# 4 – LUIS SILVA:

Oh look! Another draft pick who is still here! Chance to be a serious MLS starter… or a high-end Freddie Mercury impersonator. Still has a "Do Not Serve This Man" photo at most Houston-area bars.
# 12 – AARON MAUND:

12th pick? Huh. You don't say. Traded away for a bit of Braun.
So there you have it - not enough choice cuts to fill the smallest of butty buns. Will 2013's SuperDraft slice up some prime beef, more chicken loaf or will Kevin Payne trade away one or both of the picks for some ready-meals? As you can see from the list above – just when you think you've got your hands on some Summer Sausage it can turn out to be that bizarre bologna with the macaroni and cheese in it. And that's just not "Super" for anyone.
So what did this exercise prove? Little... apart from the fact that I need to find a new deli. But neither do many of the best NCAA prognostications – The SuperDraft after all is like a box of cold cuts… you never know… something, something. Mock if you must but it's probably best to just munch away and hope for the best.
Terrible back-to-back picks.