End of The Chad in The Toronto
With no 1st Round pick and only a handful of mid-range picks at their disposal, most Toronto FC observers predicted a quiet day at the
MLS SuperDraft
. But, you know what they say... "when in Baltimore..." umm... "do stuff?" Sure, that works! And
stuff
they did. In somewhat chronological order, TFC's Oranje Army got SuperBusy at the SuperDraft... in SuperBaltimore like so: 
•
Before their first pick was even close, TFC sent forward Chad "The Chad" Barrett to Los Angeles Galaxy for "future considerations". Don't they know the world ends in 2012?! What good are these futures? Damn you John Cusack!
•
After getting over the terrible tragedy that was John "I'm Wayne's brother" Rooney's selection by New York with the 25th pick overall, Toronto used their 26th overall pick to select the fabulously named Demetrius Omphroy. The 21-year-old defender/ midfielder from University of California is said to be a
decent pick
that late in the draft and has shown personal strength by battling the tough disease MS to make it to this level. Also, best name since Julius James.
•
With the first of their two, back-to-back 3rd Round picks, TFC selected two-way midfielder Matt Gold, a product of Ohio State. Take that Columbus! We gone done kidnapped a Buckeye! If
Gold
can collect goals like he collects freckles and dodgy facial hair, he'll be a massive star. If not... we'll leave him outside an Ohio State frat house - Revenge of the Nerds style!
•
With the Gold barely being appraised (see what I did there Cashman?) TFC used the 44th overall pick to snag yet another midfielder. This time it was El Salvadorian-American Junior Burgos who played at Cal-Poly, San Luis Obispo - catchy school name! If he can emulate his father, Senior Burgos aka Efrain Burgos, who played for 6 years on the El Salvador National Team, then perhaps the
lanky 22-year-old
social science major could be depth in 2011.
•
With most TFC SuperDraft fans packing up their SuperScarves, Team Oranje pulled a 3rd Round rabbit out of their clogs by sending backup keeper/ giant Jon Conway to Chicago for the 49th pick which was used to grab tiny Combine standout Joao Plata. Before you say "who?",
Plata
was the leading scorer at the MLS Combine and is a product of the Barcelona youth system! Ok, it's the Barcelona in Ecuador - but still! Ecuador! We haven't had one of those yet. New flag at BMO! 
So there you have it... for now. Everyone knows Baltimore is the city that never sleeps... mostly because of late-night burglars... so there may yet be deals to come. The day will be most remembered as the end of the Toronto line for The Chad Barrett. While he started his Reds' career as a constant goat, his hard-work and hustle won him many fans. Sadly, it was Mo Johnston's willingness to give him a massive (MLS massive) contract that did him in. In the end, not enough goal-scoring consistency and being prone to nagging injuries made his soon-to-be $300K salary too much of an anchor for a team in the midst of a massive re-build. How his cramps will deal with LA humidity is anyone's guess. 
For the current TFC optimist, such bold moves leave one with the impression that Aron Winter's Oranje Army have a solid plan and a lot of moves up their collective sleeves before the season begins. Currently they are flirting with a skeleton roster with many holes to fill and a short time to do it. If Mo Johnston was in charge, TFC supporters would be frightened right now but there seems to be a sense of waiting to see what Winter & Co. will do before leaving for training camp in Turkey. Or, MLSE will only buy 20 tickets on Turkish Airlines... Just saying. Much like most of today's events, we must wait to see what the future holds.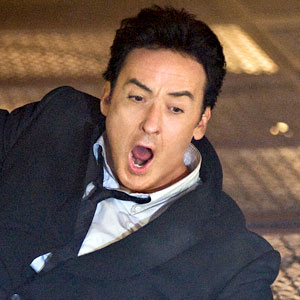 Damn you and your 2012