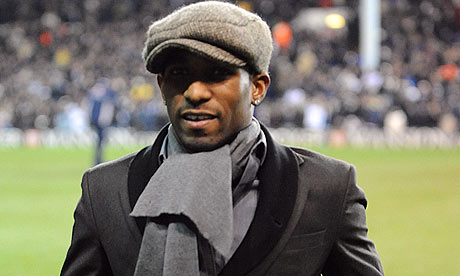 Put an 'at on yer barnet - you're off to Canada chappie!

You lot ain't gonna Adam & Eve it! We've been Hank Marvin for a bit 'a good news for ages but it finally looks like Toronto FC pulled their finger out and put up the dosh to half-inch Jermain Defoe off the Lilywhites. Oh the look on your boat race! It ain't no porkies love, by Monday you'll 'ave yer mincers on The Reds' new bit of all right!

As seen below, Toronto FC went to the same "Big Book of Stereotypes" that the British tabloids used when they photoshopped a Mountie's uniform on Jermain Defoe, to tease the locals. But all daft videos aside, the obvious nod to the confirmation of what will be the biggest signing in club history is quite monumental and an admitted coup for TFC.

We will hold our breath on details just in case there is an almighty asterisk to the announcement (such as Defoe not arriving until summer or returning to England on loan) but for once, a #TFCMajorAnnouncement might actually be major. So we sit back and wait until Monday... with a lovely cuppa the 'ole Rosy Lee.